Our Team
ATEP was founded by two qualified lawyers, Alain Touron and Emilie Pittet, who worked for a number of years for one of the four largest international audit companies. They therefore have a very wide experience in the field of international business law and have developed close contacts with the main players of the economy, so as to offer their clients concerted solutions.
In order to be able to provide its clients quality, targeted, all-round advice, ATEP offers a team of highly qualified and multilingual lawyers, tax experts and accounting experts.
Furthermore it has developed a large network of first class specialist partners, in Switzerland and abroad, which enables it to provide a high level of skill and strong added value.
Alain Touron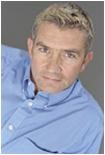 Attorney-at-law
Email : atouron@atep.ch
French, English, Spanish
ATEP Legal & Tax SA – ATEP Management SA : Co-Founder and Partner since 2005
KPMG : Head of Fribourg Office and Head of Legal & Tax Departments in Fribourg and Neuchâtel, 1994-2005
Fides, in Lausanne (KPMG Fides since 1992) : Attorney-at-law by the Private, Legal & Tax Departments, 1989 – 1994
Certificate in Business Administration, University of Western Sydney, 2006
Attorney-at-law (admission to the Bar of the Canton of Fribourg, Switzerland), 1994
Law Degree, University of Fribourg, 1989
Main areas of expertise
Business law, in particular setup of companies, transfer of foreign companies to Switzerland
Group restructuring & reorganization
Business succession planning (sale & purchase, MBO , MBI)
Swiss and international succession and inheritance planning, executorship and asset protection
Corporate and commercial law
Corporate secretary of international companies
Transformation, merger & acquisition, split of companies
Contract Law
Property Law
Setup of trusts and foundations
Companies liquidation and restructuring
Recovery and insolvency, bankruptcy and composition moratorium
Émilie Pittet

Attorney-at-law
E-mail : epittet@atep.ch
French, English, Spanish
ATEP Legal & Tax SA – ATEP Management SA : Co-Founder and Partner since 2005
KPMG Legal, in Fribourg: Attorney-at-law and Vice-Director (Senior Manager) from 1998 to 2005
Certificate in Business Administration, University of Western Sydney (Australia):2006
Attorney-at-law (admission to the Bar of the Canton of Fribourg, Switzerland): 1998
Law degree, University of Fribourg, 1994
Main areas of expertise 
Business law, in particular setup of companies, transfer of foreign companies to Switzerland
Transformation, merger & acquisition, split of companies
Business succession planning (sale & purchase, MBO , MBI)
Swiss and international succession and inheritance planning, executorship and asset protection
Corporate and commercial law
Corporate secretary of international companies
Contract Law
Labor law & Legislation pertaining to foreigners
Companies liquidation and restructuring
Recovery & insolvency, bankruptcy, composition moratorium
Health Law : hospitals and doctors